Our mission is to provide you with good-old-fashioned personalized service and quality wine at a competitive price.
In addition to offering you the finest wines, we host private, and corporate wine tasting events for groups from 5 to 500. We also offer specialized services such as inventory management, private wine tasting tours, and staff training by renowned wine expert Frank Melis.
We ship worldwide! During the cold winter and hot summer months, we can store your pre-paid wines in our temperature-controlled storage free of charge, and ship them to you at a later date so you always receive your wines in optimum condition.
We do not charge for the storage of purchased wines!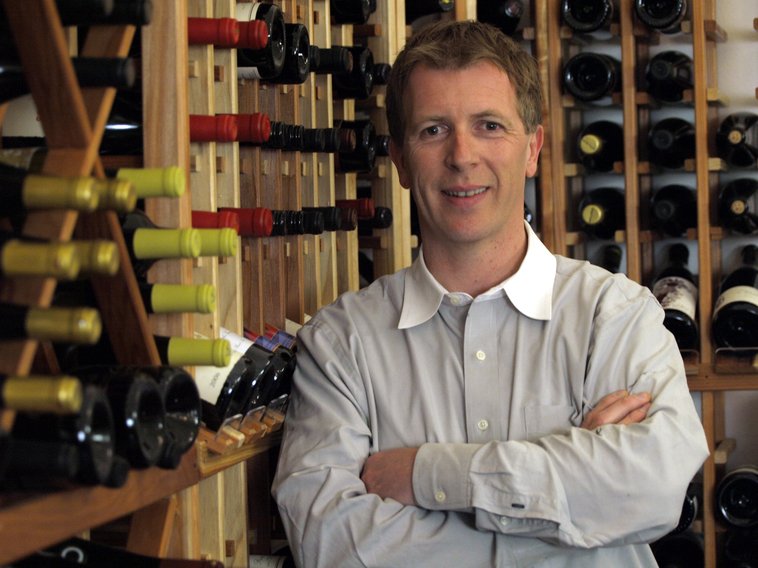 Frank Melis
President / Founder
With almost 30 years of experience selecting and dealing in the best rare and boutique wines, Frank is your Patron Saint of Tannins.
After graduating from college Frank interned at a few hospitality businesses, but quickly found his niche in wine. Frank worked in wine retail for 10+ years, and became the buyer and manager of a premier wine business in San Francisco before creating Golden Gate Wine Cellars June 19, 2005.
Frank has been a judge for the International Wine Competition since 1997, as well as a contributor to the SF Chronicle Wine Tasting Panel and Bon Appetit's Tasting Panel.
From 1998 to 2005 Frank ran a consulting company, training restaurant staff in their wine programs (a service for restaurants that do not have sommeliers).
In 2007 Frank started Melis Family Winery, producing Cabernet Sauvignon from the "highly regarded" BeckstofferG3 vineyard in the Napa Valley. Since then, the winery expanded to produce Pinot Noir, Syrah and a Rose of Pinot Noir from Santa Barbara. All small-batch offerings, made by ace winemaker, Paul Lato.
Frank was a longtime member of the distinguished San Francisco Chronicle Wine Tasting Panel(1993-2003), SanFrancisco International Wine Competition (1994-2010), consultant to various wine bars and restaurants in Colorado, Florida and Hawai'i.
While working as the Wine consultant for Padovani Restaurant and Wine Bar in Honolulu, Frank garnered the following accolades:
Wine Spectator, Best of Award of Excellence, 2000
Wine Spectator, Award of Excellence, 1999, 2003
Zagat Guide, Rating of Excellence, 1999, 2001
Fodor's, Special Recommendation, 2002
Gayot, The Best Wine list of Hawaii, Excellent Rating, 2000
Honolulu Advertiser Ilima Award, Critic's Choice, 1999
Ilima Award, Best Restaurant Wine List, 2003
Honolulu Magazine Hale 'Aina Award, Best Restaurant Wine List, 1999, 2000, 2001, 2003, 2004
Restaurant & Hospitality Rating Bureau International Wine Award of Excellence, Diamond Wine Award, 2004
Frank travels the US for private and corporate wine tastings from 5-500. Some of his clients include : Mckinsey Corporation, Schwartz Law Services, Putnam Investors, SF Waldorf Schools, St. Mary's Hospital, Merrill Lynch (Columbus Ohio), Merrill Lynch (Ashland Kentucky), Somoroff Plus Film Studios, and others.
15% Restock fee on all canceled orders